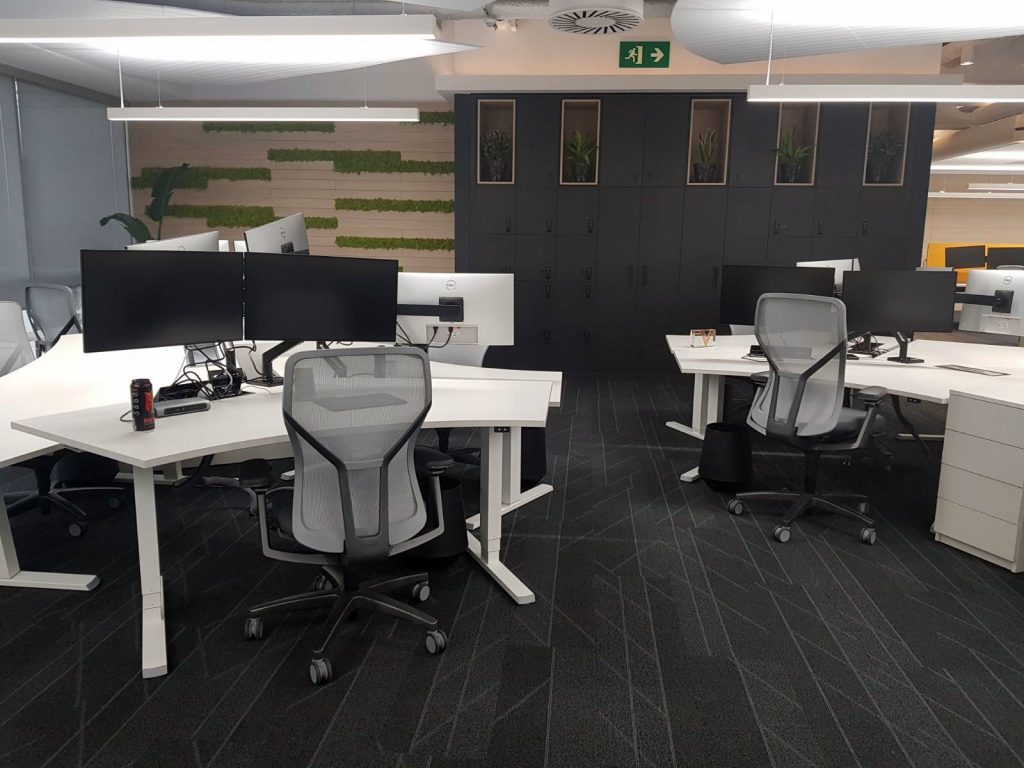 At AreaZero 2.0, we are specialists in office design. We design workspaces that are adapted to the needs of each project, seeking to enhance each customer's corporate image and cater for their needs, taking particular care over the balance between design, quality and price.
We develop 3D projects for a better understanding of our creative and operational proposals. 3D infographics mean we can visualise what a future construction, renovation or interior design will look like with the utmost realism. 
The most important feature of good office design is functionality. We often encounter partitions that hinder visibility and communication, making them completely dysfunctional spaces. At AreaZero 2.0, we are convinced that effective office design is totally related to such issues as employee productivity, creativity and well-being. 
The work and activities done in such spaces require well-defined and structured areas, to ensure the creation of the ideal environment for generating successful ideas and projects. 
Hence, AreaZero 2.0 is specialised in designing and executing works and installations for all kinds of corporate and professional offices, in order to create a space that offers everything your business needs.
What do we take into account in good office design?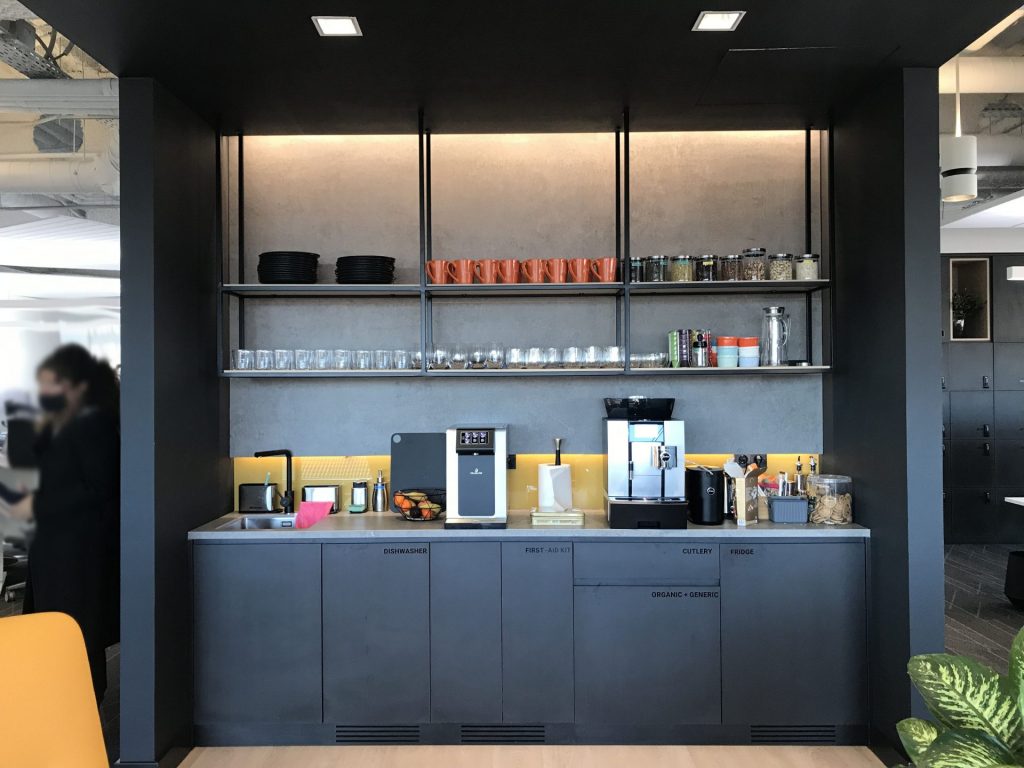 The WELL Building Standard, managed by the International WELL Building Institute™ (IWBI™) and certified by Green Business Certification, Inc. focuses on human health and well-being.

The standard considers seven 'concepts' that play an increasingly important role when defining spaces.
Air
Water

Nourishment

Light
Fitness
Comfort
Mind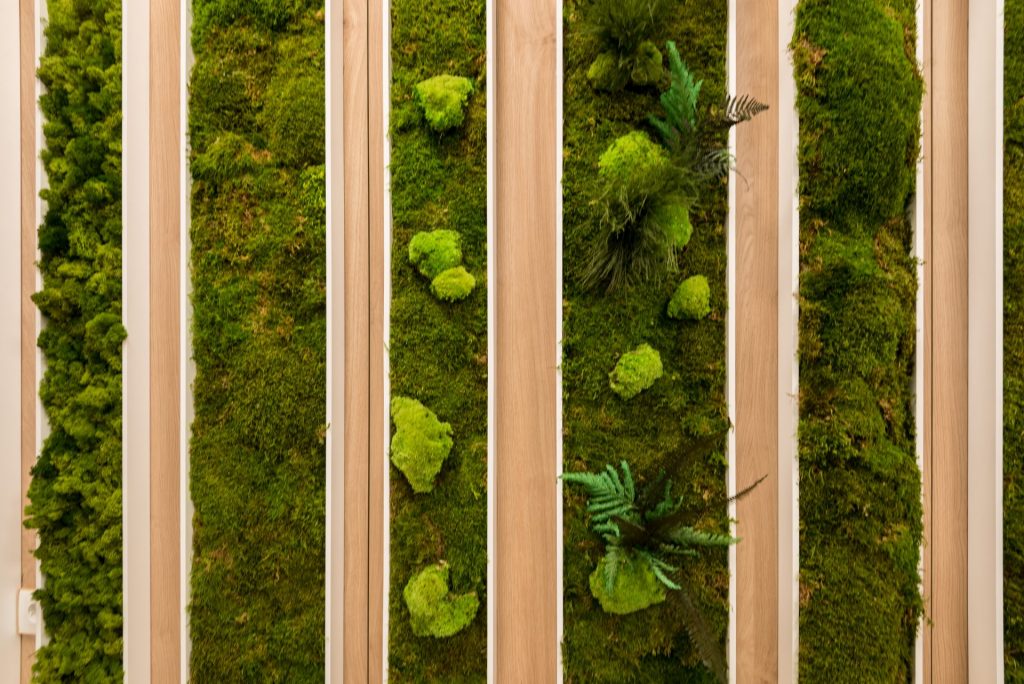 Proof of the benefits of connection with nature for people's physical and psychological health has opened a whole field of possibilities in the design of workspaces. The latest studies confirm that we not only enjoy the natural environment, but also need it, or at least a representation of it, in order to be fully empowered.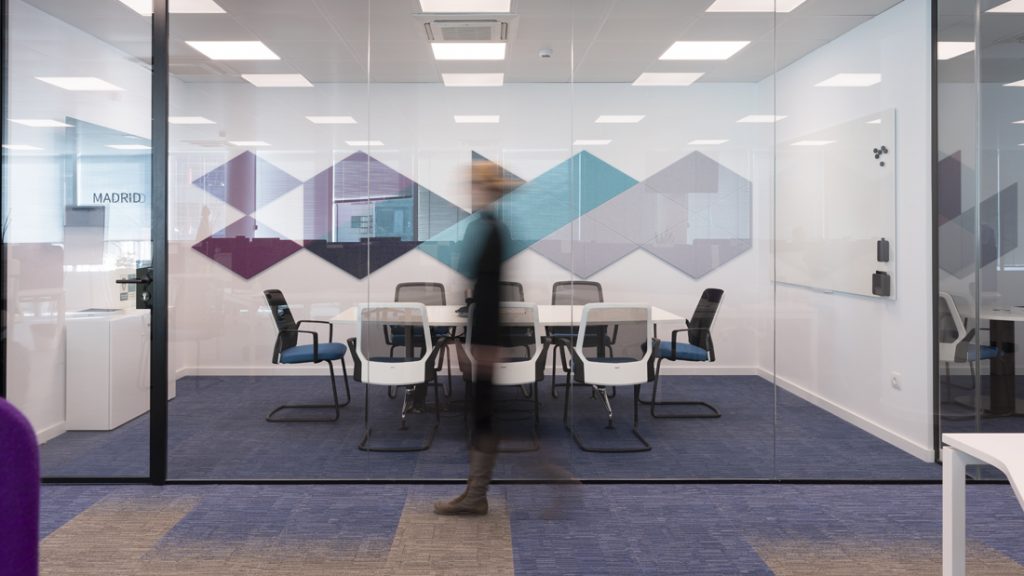 Noise in offices has direct consequences on work outcomes.
Better acoustic comfort in open-plan spaces requires adequate technical conditioning and project design.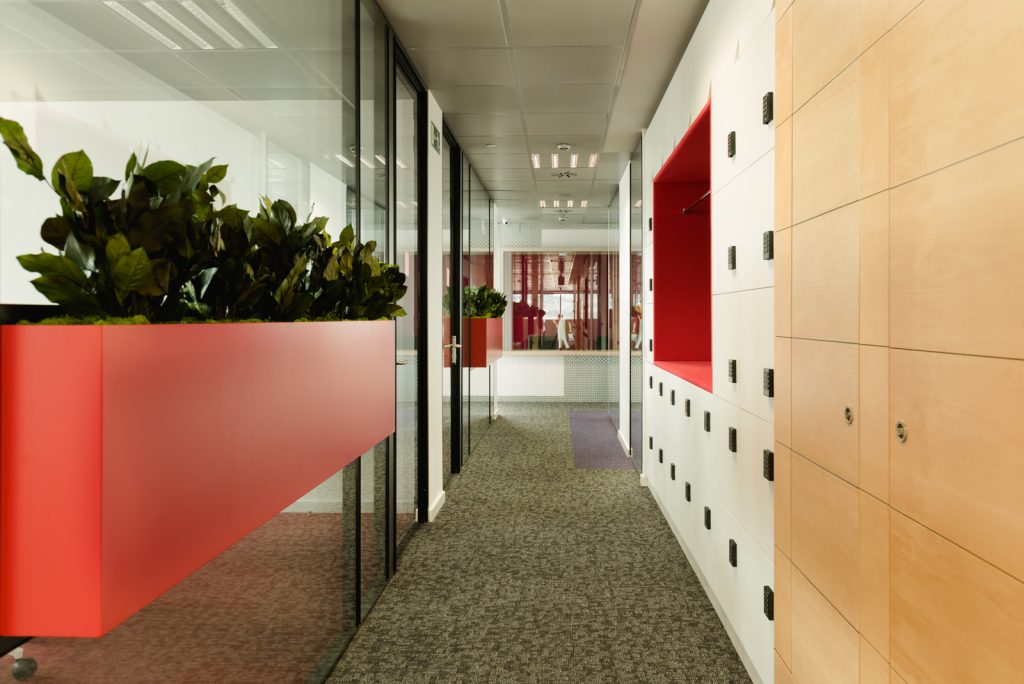 It may seem like a secondary issue, but choice of colour is very important in an office, since it has been shown that different shades can influence our mind and mood in one way or another. Colour schemes are vital for creating a good working environment. 
Neutral colours reduce productivity, while vibrantly coloured office spaces stimulate thought processes and creativity. Greens and blues help to generate ideas and reds help to stay focused. 
They also help create a corporate working environment.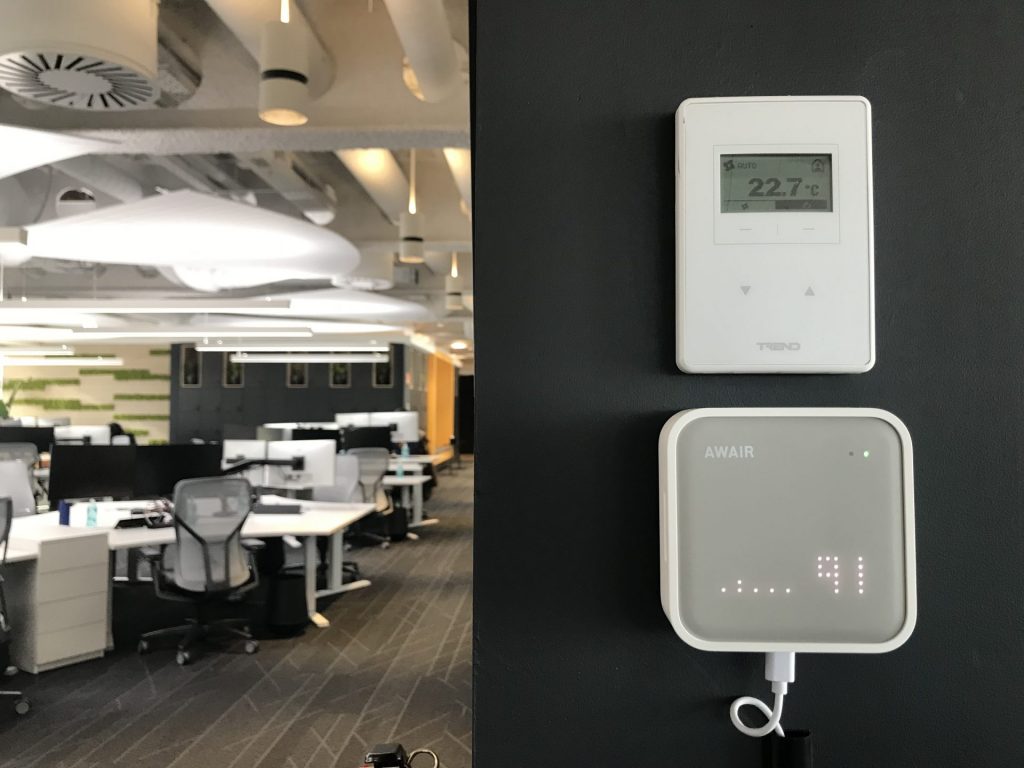 Technology permits the kind of fully collaborative work that is so fashionable these days, and forges connections with other companies that are not necessarily located in the same place. Technology is also a very useful tool for striking the exact balance that's needed between functionality and comfort, for example, for the right projection of the company's image and name to the outside world. 
Air conditioning and quality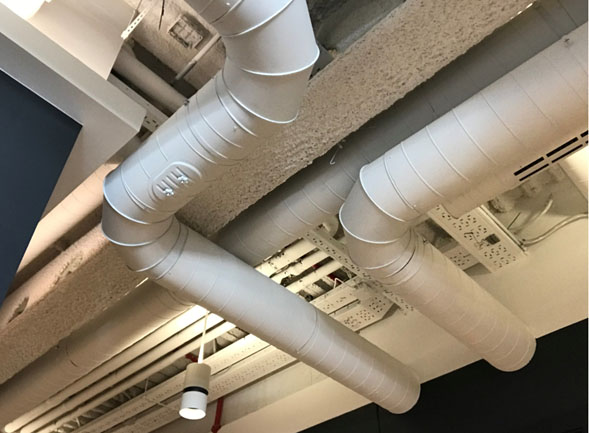 An ergonomic office needs the right distribution of air flows to ensure that the whole room is properly ventilated.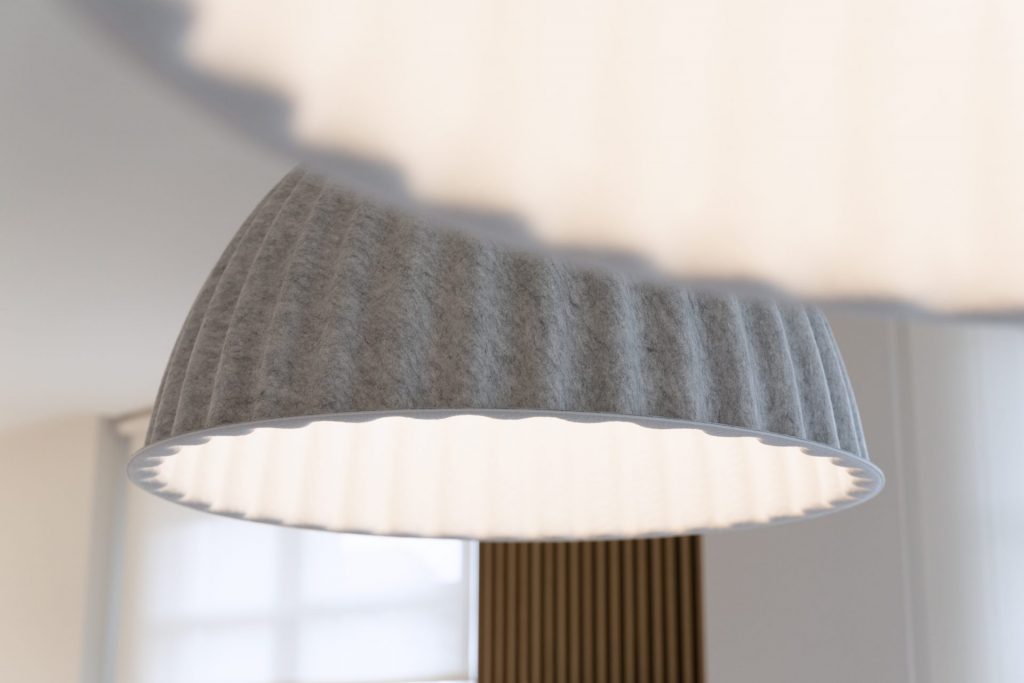 A sunlit workspace is essential for good work performance, since natural light directly influences aspects such as mood. Office buildings usually have windows and large glazed areas. Should natural light not be an option, it is best to go for artificial lighting in warm, yellowish tones, which are as similar as possible to natural light.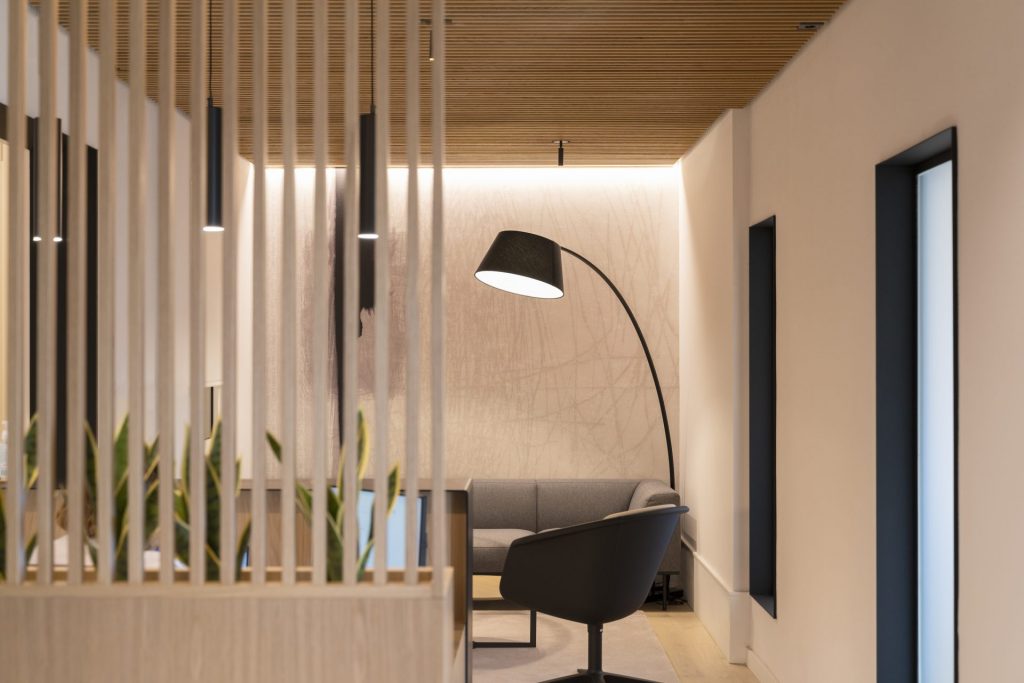 The idea of decoration is to ensure that the space encourages relaxation and concentration without too many interruptions. The simpler the materials we choose and the closer they are to nature, the greater sense of well-being we will have.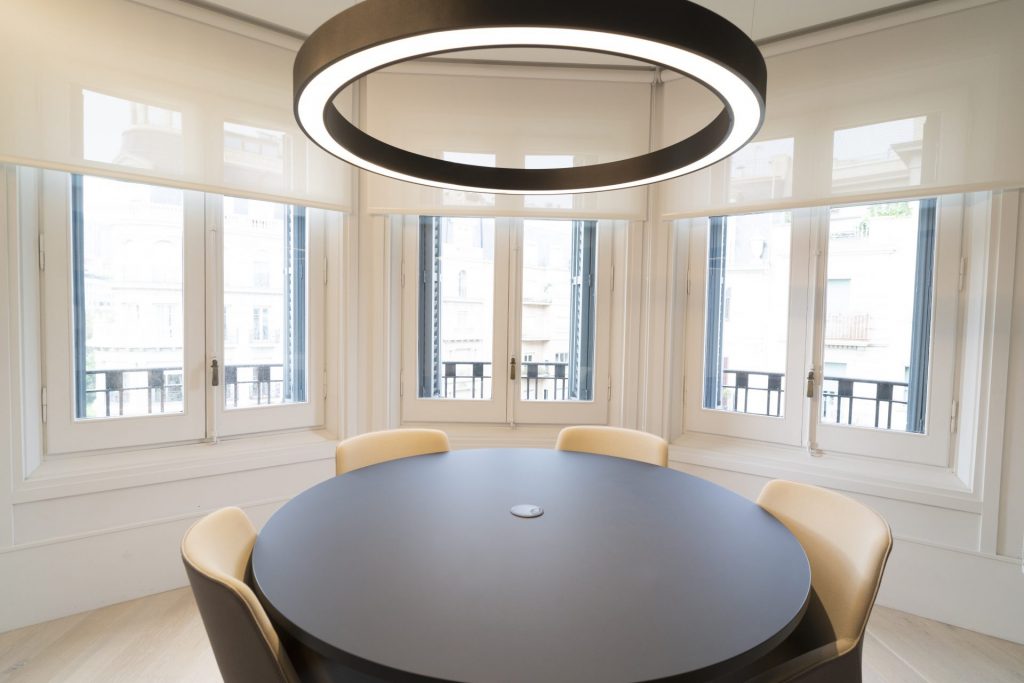 Office furnishings are not only important for aesthetics and visuals, but also affect the productivity of a business. Workers will feel more comfortable in a pleasant workspace that's adapted to their needs.
That's why AreaZero 2.0 offers companies a trustworthy service, in terms of both personal relations and products. 
At AreaZero 2.0, we conduct comprehensive decoration and interior design projects. Let us know what kind of interior design project we can help with. 
Contact us