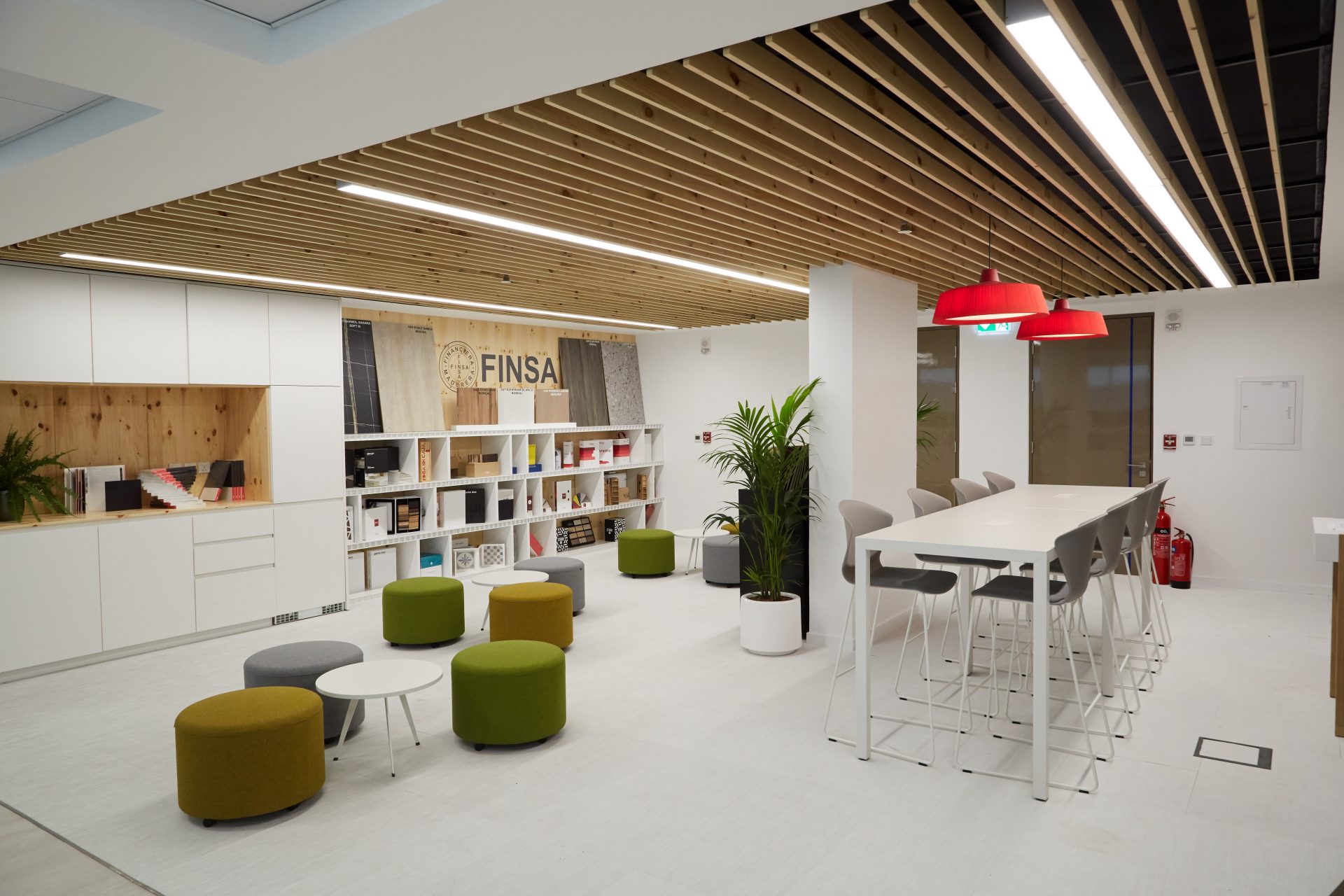 The timber company FINSA, with whom we have collaborated on several projects, asked us to draw up a reference project that was to serve as a guide for the refurbishment of their new office premises.
We started by creating a style book, where we defined the finishes and colour palette to be used in order to have a general criterion for future implementations.
In this manual, we deal with the basic points of the adaptation of FINSA's different branches to give them a similar image to its already modernised headquarters in Santiago de Compostela. An environment adapted to the new needs of workspaces, which is fresher, with fewer partitions and more types of meeting spaces, making FINSA boards the standout features of the space.
After carrying out the project to refurbish FINSA's offices in Seville, they contacted us to develop the project for their offices in Dubai.
The keys to the new workspaces are:
Wood and white as the main colour palette, giving the offices more light and warmth.
A touch of cheerful colours, such as green and mustard, and some red in certain details (logos and lamps).
Open spaces where teams can interact more effectively.
Creation of various meeting areas: High table and stools, normal height table and chairs, and armchairs with low tables.
Customer area next to the entrance, combined with office space, where samples or presentations made in a more relaxed atmosphere.
There are no offices, leaving only meeting rooms, because the branch says that it is essential for these to be closed off.
Plants throughout the office, attaching importance to biophilia in workspaces for greater well-being.
We share with you the final outcome of the Dubai offices, which truly meet the requirements of the image manual, which is very recognisable in both the design and implementation.